Spring 2021, Ott Cabin in Sibley Park, 2nd Place, City of Mankato 2020 Photo Contest. The photo is displayed in Mankato's Intergovernmental Center.
Spring 2021, awarded a scholarship to Highlights Foundation's month-long Symposium for Jewish Children's Literature Community
Spring 2021, Haiku Made Easy STEAM Virtual Presentation, The Young Writers & Artists Conference (YWAC), South Central Service Coop (SCSC), North Mankato, MN
Fall 2020, Bison and Prairie Partnership, STEAM Virtual Presentation, Earth Day, Resource Training & Solutions Co-op, St. Cloud, MN
Fall 2020, Soft Pastels Made Easy, STEAM Virtual Presentation, Student Creativity Festival, Northwest Service Cooperative (NWSC), Thief River Falls, MN
Fall 2020, Seppman's Mill, Best in Show, 2020 Friends of Minneopa State Park Photo Contest
Spring 2019, Soft Pastels Made Easy, STEAM Presentation, Young Writers & Young Artists Conference (YAYA), Southeast Service Cooperative, Rochester, MN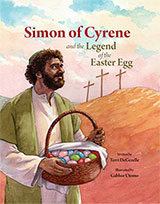 Simon of Cyrene and the Legend of the Easter Egg won the 2018 CPA Books Award Honorable Mention in the Children's Books and  Books for Teens Division, CPA (Catholic Press Association of the United States and Canada).